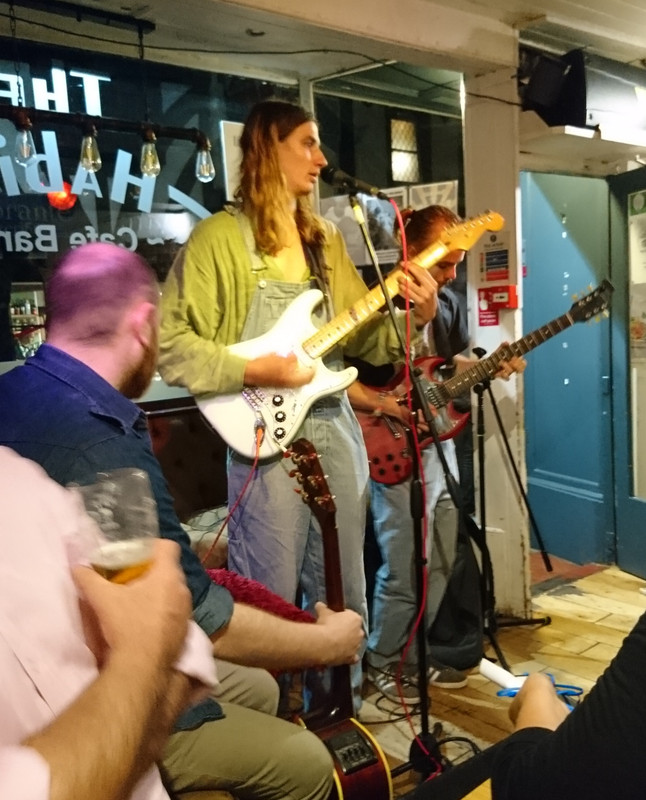 Da Elderly
In Spite Of Ourselves
What A Wonderful World

It is race week in York and The Habit was heaving all night. There were plenty of players too. All except for Ron, who was taking a few days to see family and friends 'darn sarf'. There was a discernable Paul Simon vibe going on, with offerings such as American Tune, The Boxer, Sounds Of Silence and amazingly Kodachrome! John Prine's In Spite Of Ourselves was very well received. Ending off the night were two youngsters (pictured) who surprised us with their spot-on covers of original Fleetwood Mac songs Need Your Love So Bad and Danny Kirwan's Something Inside Of Me. The Habit never ceases to please!