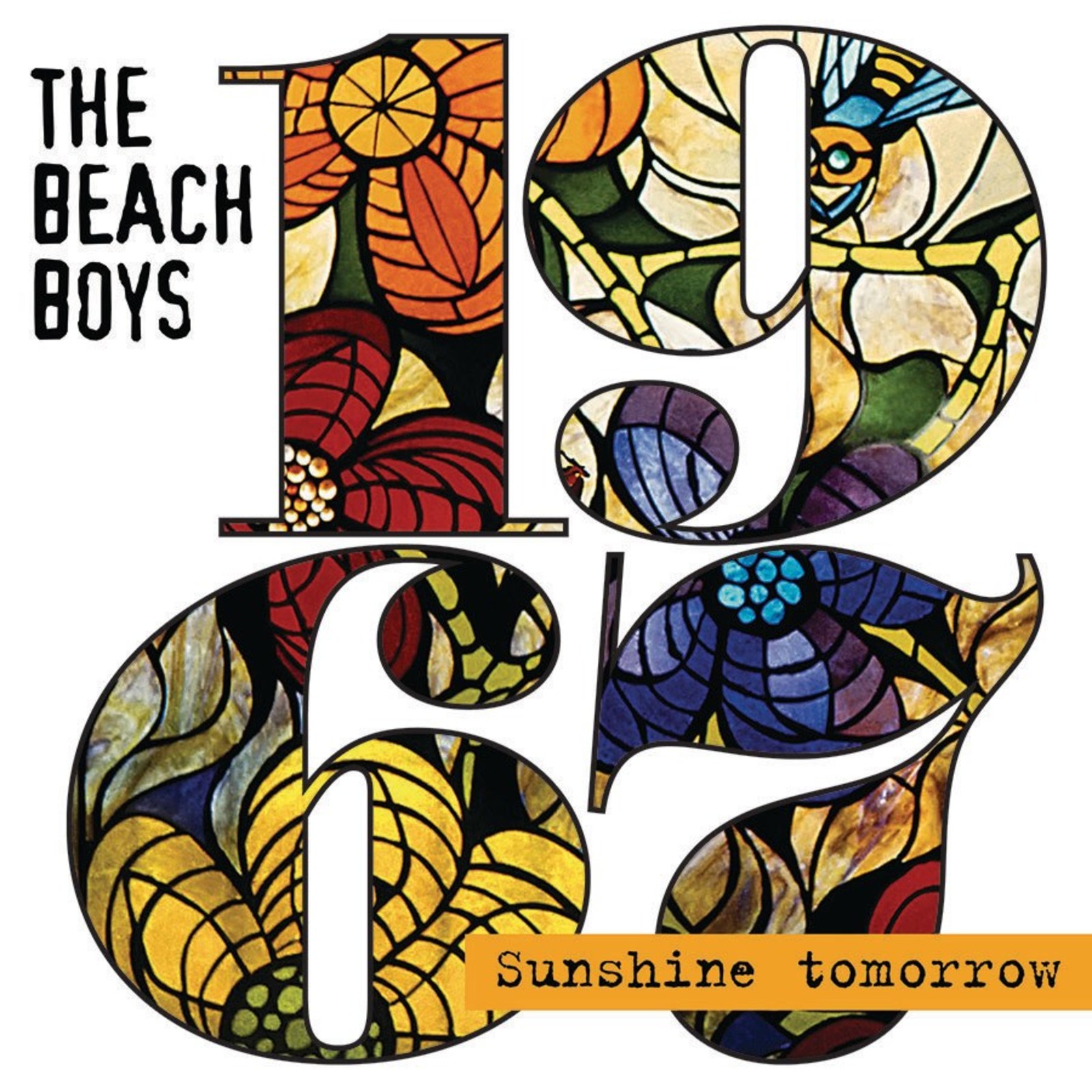 The Beach Boys - 1967 Sunshine Tomorrow (Capitol Records, 2017)
Frank Black
4 July 2017
There is a popular narrative that suggests that after the failure to complete
Smile
, commonly put down to drugs, the opposition of various band members (particularly Mike Love), and Brian Wilson's mental state, Wilson virtually withdrew from music and bequeathed, if you like, all the production chores to brother Carl. What followed was
Smiley Smile
(the first sessions for the album taking place less than a month after the final
Smile
session), often dismissed as a watered down version of the real thing, and then
Wild Honey
, an R'n'B album so lean, so spare and so different to anything else the Beach Boys had done up to that time. The kind of album, in fact, that no-one would think they could pull off successfully – but they did and it remains a firm fan favourite.
Over the years,
Smiley Smile
has been somewhat rehabilitated and another positive step in that direction comes with the release of
1967 Sunshine Tomorrow,
a two CD album, which allows a deeper listen and with more insight to build up a better picture of what was happening creatively with the band that year. This is not exactly the musical archaeology of the
Smile Sessions
box, so we don't get take after take after take of the same work, but we do get snippets and complete songs, beautifully remixed. The
Smiley Smile
sessions are particularly instructive as it becomes clear that far from retreating, Brian Wilson was still creating music and sounds in an avant garde fashion or, as Mike Love described them, "underground" and "completely out of the mainstream"; in fact, it was completely out of the alternative stream too; it's not that it's not rock: it's all that and more. Listen to the take of Fall Breaks and Back to Winter, a song with allusions to Woody Woodpecker's call and the bassline of Wilson's own Mrs O'Leary's Cow/Fire from Smile and hear a darkness absent from the released version (or at least buried in the mix) or the instrumental take of Little Pad with its experimental use of Hawaiian music.
Wild Honey
was, as Carl Wilson said, music for Brian to cool down to, recorded at his home studio on Bellagio Road in Bel Air, largely using the band as opposed to the session musicians who played on
Pet Soinds
and
Smile
, and with lyrics by Mile Love – not only the first time he had provided so many lyrics since 1965's
Summer Days (and Summer Nights!!)
but also the last time he would work with Wilson on so many songs for an album. When it was released, its production was credited to The Beach Boys, but it's clear from this, especially the session chatter, that it was still Brian's hand on the tiller, though as Al Jardine points out in the liner notes, he was bouncing production ideas off Carl and Brian is clear to credit Mike for his lyrics.
The clarity of this remixed stereo release (only Mama Says, for which the multi tracks couldn't be located, is in mono) is stunning; instrumental or vocal parts that had once seemed muddy are suddenly sharp; parts that were once lost in the mix are now crystal clear and you suddenly realise that the simplicity of the album's arrangements is superficial only. Listen to the Bacharach-style horns on Aren't You Glad and the achingly beautiful imploring Let the Wind Blow. This is also the album that sees Carl develop as a vocalist moving into rockier waters with Darlin', How She Boogalooed It and especially the title track.
As well as the completed album, there are various outtakes and session highlights, including the haunting Lonely Days, that, unfortunately, peters out too soon and an early version of Time to Get Alone that verges on the baroque.
And then we have the enigma of
Lei'd in Hawaii,
yet another unreleased album, recorded at shows and rehearsals in Honolulu in 1967 without Bruce Johnston (either on a fishing trip or avoiding excess substance abuse, depending on who you believe…) with a deliberately laid back feel that seems strange juxtaposed with the energy of
Wild Honey
. Nothing in Beach Boy land runs that smoothly, of course, and the tapes were thought to be unusable so the band, with Johnston back on board, recorded another set in a studio in California.
Some of these songs have appeared on bootlegs; some have turned up on previous archive releases; this time, however, we have the album, minus the overdubbed audience response that was to be added but plus extra takes and rounded out with some genuine live songs from the Hawaii concerts and from other shows during 1967.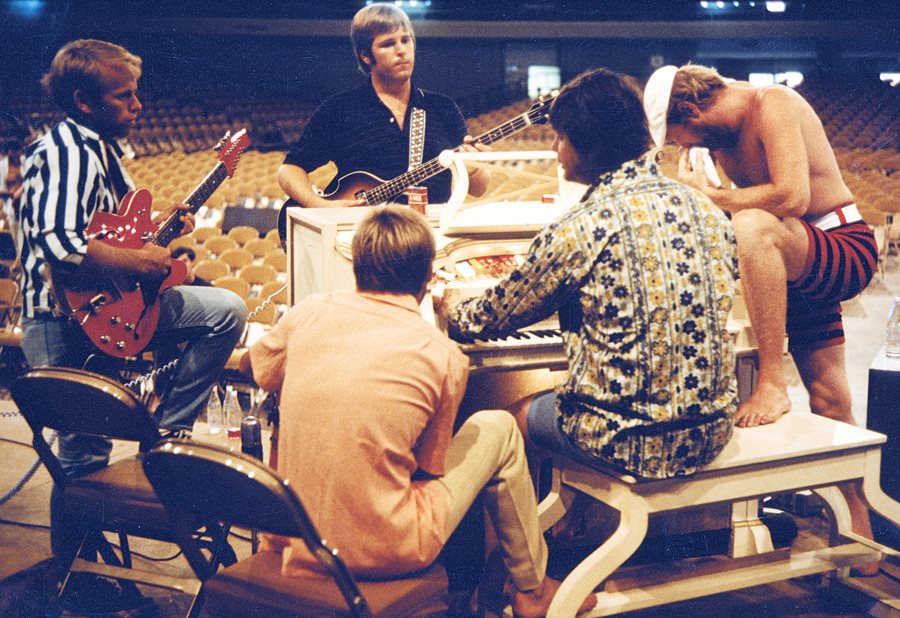 Rounding the set off, just before disc two closes with an a cappella version of Surfer Girl, we get a sublimely delicate Brian solo take of Surf's Up – a song which wouldn't be released (and not with Brian lead nor in this form) for another four years.
The whole project, sensitively mastered by Mark Linett and overseen by Alan Boyd, comes with an informative and stylish booklet with an essay by journalist, author and fan, Howie Edelson, and hopefully points the way forward for future archive releases, like sessions from Friends and the more democratically realised 20/20.