Prince, superstar and pioneer of American music, dies aged 57
Purple Rain singer whose sprawling career spanned decades and genres dies at his Paisley Park recording studio in his home state of Minnesota
Ed Pilkington, Harriet Gibsone and Amanda Holpuch
Thursday 21 April 2016
The unique and endlessly creative artist Prince has died at his Paisley Park home, outside Minneapolis, aged 57, leaving behind him a gaping hole in musical genres as diverse as R&B, rock, funk and pop.
The death was announced by his publicist Yvette Noel-Schure after police had been called to the premises which double as his music studio in the Minnesota city. No details were immediately given for the cause of death, though last week he was rushed to hospital apparently recovering from a bout of flu that had forced his private jet to make an emergency landing in Illinois.
The sudden death of the diminutive man who became such a towering musical figure, selling more than 100m records in a career of virtually unparalleled richness and unpredictability, prompted an emotional response across the music world. Wendy Melvoin and Lisa Coleman, former members of Prince's band the Revolution, said they were "completely shocked and devastated by the sudden loss of our brother, artist and friend, Prince".
On Twitter, fellow musicians and celebrities vented barely contained grief. Boy George called Thursday "the worst day ever"; Katy Perry said: "And just like that … the world lost a lot of magic." The Minneapolis-St Paul radio station 89.3, The Current, played his music on a permanent loop.
Barack Obama, who was flying from Saudi Arabia to London on Air Force One when the news broke, said he was mourning along with millions of fans. "Few artists have influenced the sound and trajectory of popular music more distinctly, or touched quite so many people with their talent. As one of the most gifted and prolific musicians of our time, Prince did it all."
A statement from Carver County sheriff's office said that when officers arrived at Paisley Park studios in Chanhassen they found Prince unresponsive in an elevator. "First responders attempted to provide lifesaving CPR, but were unable to revive the victim."
He was pronounced dead at 10.07am. Police say they are continuing to investigate the circumstances of his death.
One thing was certain: Prince lived life to the fullest right up to his early demise. If anything, the workaholic who regularly slept three hours a night and would play impromptu concerts until dawn was accelerating the pace of his hectic schedule when he died.
He cut four albums in his last 18 months, and had let it be known he was writing a memoir that would be released next year. Hours after he was released from hospital, he announced on Saturday that he was going to throw a dance party at his music complex which he dubbed "Paisley Park After Dark". He said tickets would cost just $10, and said of his recent tussle with flu: "Wait a few days before you waste any prayers."
Standing just 5ft2in tall, Prince truly had an outsized influence on the world. Born in his beloved Minneapolis on 7 June 1958, his sprawling musical tastes, androgynous style, genre-bending imagination, sexual outrageousness and flirtation with religion left fans forever guessing about where he would go next.
His wry, almost satirical relationship with fame, combined with his masterful skills at self-projection, led him to play with his own name. Which is perhaps unsurprising, as he never really had his own self-identity: he was christened Prince Rogers Nelson after his father's stage persona, Prince Rogers.
In 1993, Prince famously changed his name to an unpronounceable symbol, causing momentary panic across newspapers and publishing houses who scrambled to find ways to replicate it. Their distress was eased when a way out was found with the description "The Artist Formerly Known as Prince".
That moniker remained until 2000. But far more important was his equal willingness to shatter norms and conventions in music. His love of songwriting stretched right back to childhood – he penned his first song aged seven – and while he was still a teenager he recorded his first demo tape at Moon's Studio in Minneapolis, earning himself a contract with Warner Bros.
Over the next 40 years he made 40 albums and won seven Grammy awards in a flood of musical output that even left the artist himself bamboozled. Last year he told the Guardian that he'd decided to dispense with a band and with a huge back library of previous songs because he found it so hard to marshal.
"Tempo, keys, all those things can dictate what song I'm going to play next, you know, as opposed to, 'Oh, I've got to do my hit single now, I've got to play this album all the way through,' or whatever. There's so much material, it's hard to choose. It's hard."

His breakthrough came with the 1979 album Prince, which hit the top of the Billboard R&B charts and contained the smash singles Why You Wanna Treat Me So Bad? and I Wanna Be Your Lover. Dirty Mind (1980) and Controversy (1981) both managed to attract musical admiration but also, as the latter title suggested, provoke a firestorm of criticism for their edgy interplay between religion and sexuality. With every cleverly concocted row, Prince's star shone brighter.

But it was in 1984 with Purple Rain that he really captured global adulation. Purple Rain was not so much an album and film, it was a cultural phenomenon. The song of the same name, with its first verse dedicated to his father and recorded over a daring 13 minutes in the First Avenue club in Minneapolis, went on to provide the skeleton structure for both album and movie.

Prince was rewarded with 13m sales of the album. The film, featuring a central character called "The Kid" who leans heavily on Prince's own life story, won him an Oscar for songwriting.

While other artists who cut their teeth in the 70s have settled for repetitive revivals of their past glories, none of that would satisfy Prince. With the passing of the millennium, his creative production and desire to explore new pastures only grew more intense.

In 2007 he performed a 12-minute set at the Super Bowl that has widely been credited as the greatest half-time show ever at the footballing event. Then, from February 2014 to June 2015 he went on a series of Hit N Run tour dates, wreaking havoc across 15 cities for 39 gigs in a little over a year.

Flanked by his band 3rdeyegirl, the Purple One's guerrilla gigs would be confirmed sometimes no sooner than a few hours before via Twitter. Stopping in at locations from London to Louisville, Paris to Montreal, his epic sets would take place in a litany of shapes and sizes, at jazz clubs and arenas.

Those who witnessed his most intimate performances would have been rewarded, after hours stood in snaking queues, with a greatest hits funk extravaganza, the likes of Let's Go Crazy, 1999, Little Red Corvette performed so close you could stare into the whites of his eyes. As a result, thousands of fans were given the opportunity to watch the great musician perform a career-spanning set for one last time.

And if all that wasn't enough, he still found time to fight a running battle with "slave label" Warner Bros, sue bootleggers for $22m, become a Jehovah's Witness, and in 2010 declare the internet "completely over". (In such a long and storied career, it is perhaps permissible to make one glaring mistake.)

Barney Hoskyns, author of Prince biography Imp of the Perverse, said Prince was an artist who defied labels and genres. "This was a guy who effortlessly wrote great riffs, grooves and who packaged them in a really distinctive way. He came out of the white midwest, not the black ghetto, so he synthesized a lot of influences.

"There were the key figures, from James Brown to Sly Stone to Jimi Hendrix, but he was as much a rocker as he was an R&B star. His record label, Warner Brothers, started out trying to manage and market him as a late-70s, post-disco soul star. He wasn't having it. He knew he wanted to define his own musical persona."

His final shows were last week at the Fox Theater in Atlanta, where a strict no photos or video rule was in place for two consecutive sets. Billed as the Piano and a Microphone tour, Prince played solo at a purple grand piano.

Before concluding with Kiss, his third encore performance in the earlier show, Prince sang Heroes in tribute to David Bowie, who died in January. Back on stage within the hour for his final late night show, he ended with three encores and a medley of Purple Rain, The Beautiful Ones and Diamonds and Pearls.

When the Guardian visited him in Paisley Park last year, he described spending the previous night just playing to himself for three hours witPrince, superstar and pioneer of American music, dies aged 57

"I just couldn't stop. That's what you want. Transcendence. When that happens … Oh, boy."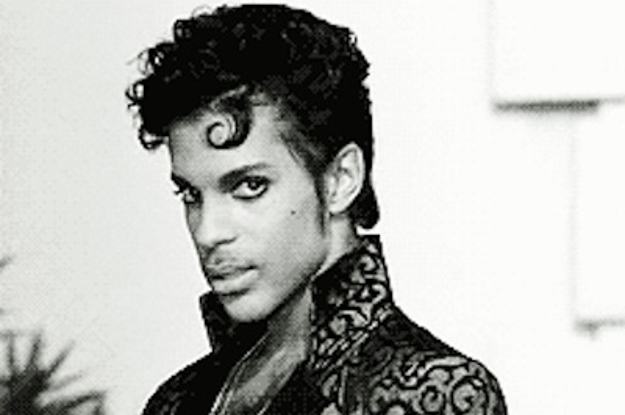 Prince: 'Transcendence. That's what you want. When that happens – Oh, boy'
When our correspondent was abruptly summoned to an audience with the legendary artist in his Minneapolis studios, he had no idea what to expect. Certainly not being asked to duet on Sign o' the Times ...
Alexis Petridis
Thursday 12 November 2015
In 1985, Prince released a single called Paisley Park, the first to be taken from his psychedelic opus, Around the World In a Day. It's one of several Prince songs that describe a location that's a kind of mystical utopia.
Paisley Park, the lyrics aver, is filled with laughing children on see-saws and "colourful people" with expressions that "speak of profound inner peace", whatever they look like. "Love is the colour this place imparts," it continues. "There aren't any rules in Paisley Park."
It's all a bit difficult to square with Paisley Park, the vast studio complex Prince built a couple of years later. It sits behind a chainlink fence in the nondescript Minnesota suburb of Chanhassen, and there's no getting around the fact that, from the outside at least, it looks less like a mystical utopia, more like a branch of Ikea.
Inside, however, it looks almost exactly like you'd imagine a huge recording complex owned by Prince would look. There is a lot of purple. The symbol that represented Prince's name for most of the 90s is everywhere: hanging from the ceiling, painted on speakers and the studio's mixing desks, illuminating one room in the form of a neon sign.
There is something called the Galaxy Room, apparently intended for meditation: it is illuminated entirely by ultraviolet lights and has paintings of planets on the walls. There are murals depicting the studio's owner, never a man exactly crippled by modesty.
And there are two full-sized live-music venues: a vast, hangar-like space that also features a food concession – form an orderly queue for Funky House Party In Your Mouth Cheesecake ($4) – and a smaller room decked out to look like a nightclub. I am currently on the stage of the latter, along with four other representatives of the European press.
We are literally sitting at Prince's feet: feet, it's perhaps worth noting, that are wearing a pair of flip-flops with huge platform soles teamed with socks. The socks and flip-flops are white, as is the rest of his outfit: skinny flared trousers, a T-shirt with long sleeves, also flared. As skinny as a teenager, sporting an afro and almost unnecessarily handsome at 57 years old, Prince looks flatly amazing, exuding ineffable cool and panache while wearing clothes that would make anyone else look like a ninny is just one among his panoply of talents.
We are seated at his feet because we are supposed to be asking Prince questions: we've been summoned to Paisley Park at short notice, apparently because Prince "had a brainstorm in the middle of the night, two nights ago" and decided this was the best way to announce a forthcoming European tour.
First, there was a tour of the studio accompanied by Trevor Guy, who works for Prince's record label NPG: he's friendly, effusive about his boss's talents and a little evasive when someone asks him whereabouts in Minneapolis Prince actually lives. ("He doesn't live here. I don't know where he lives.")
Then we were told we were getting a treat, which turned out to be listening to some cover versions Prince's current protege, Andy Allo, recorded with the man himself on guitar. While we're listening to Andy Allo sing Roxy Music's More Than This, Prince suddenly appears on the stage and beckons us over.
The dates haven't actually been confirmed yet, but the concept has: he's going to perform solo, playing the piano, in a succession of theatres. "Well, I'm not one to get bad reviews," he deadpans.
"So I'm doing it to challenge myself, like tying one hand behind my back, not relying on the craft that I've known for 30 years. I won't know what songs I'm going to do when I go on stage, I really won't. I won't have to, because I won't have a band. Tempo, keys, all those things can dictate what song I'm going to play next, you know, as opposed to, 'Oh, I've got to do my hit single now, I've got to play this album all the way through,' or whatever. There's so much material, it's hard to choose. It's hard. So that's what I'd like to do."
Prince, it has to be said, is proving the very model of softly spoken charm. He's also wryly funny on topics ranging from his songwriting ("I have to do it to clear my head, it's like … shaking an Etch a Sketch") to the activist Rachael Dolezal, or as he puts it, "that lady who said she was black even though she was white", to his famous 2010 pronouncement that "the internet is completely over".
"What I meant was that the internet was over for anyone who wants to get paid, and I was right about that," he says. "Tell me a musician who's got rich off digital sales. Apple's doing pretty good though, right?"
It's all a far cry from the days when he refused to talk to the press, disparaged them in song – "Take a bath, hippies!" he snapped in 1982's All The Critics Love U In New York – or dismissed them "mamma-jammas wearing glasses and an alligator shirt behind a typewriter".
"Oh, I love critics," he smiles. "Because they love me. It's not a joke. They care. See, everybody knows when somebody's lazy, and now, with the internet, it's impossible for a writer to be lazy because everybody will pick up on it. In the past, they said some stuff that was out of line, so I just didn't have anything to do with them. Now it gets embarrassing to say something untrue, because you put it online and everyone knows about it, so it's better to tell the truth."
Nevertheless, it's turning out to be harder to ask questions than you might think. Prince is seated at a microphone behind a keyboard, which he keeps playing. This is quite disconcerting: if he doesn't like a question, he strikes up with the theme from The Twilight Zone and shakes his head. At one point, he presses a button on the keyboard and the intro to his legendary 1988 hit Sign o' the Times booms out of the PA.
He looks at me. "You wanna do this?" he says. I look back at him aghast: there are doubtless things I want to do less than sing Prince's legendary 1988 hit Sign o' the Times in front of Prince, but at this exact moment I'm struggling to think of any. For one thing, Prince is, by common consent, the one bona-fide, no-further-questions musical genius that 80s pop produced; a man who can play pretty much any instrument he choses, possessed of a remarkable voice that can still leap effortlessly from baritone to falsetto.
I, on the other hand, am a deeply unfunky Englishman with no discernible musical ability: the sound of my singing voice can ruin your day. For another, I'm a journalist, and thus aware that among Prince's panoply of talents lies a nonpareil ability to screw with journalists. Rumours abound of him demanding hacks dance in front of him. Only if their gyrations are deemed sufficiently funky do they get face time.
A recent visitor to Paisley Park found himself standing in the studio having a telephone conversation with Prince, who, it later transpired, was standing in the next room all along. The novelist Matt Thorne, author of a 500-page book that stands as the definitive work on Prince's oeuvre, tells a story of pursuing him for an interview, and being invited to attend a gig in New York.
Midway through a guitar solo, Prince spotted Thorne in the audience, walked over, whispered: "How about that interview?" then ran off, still soloing: Thorne never heard from him again. So I shake my head and say no: for a mercy, Prince shrugs and turns the music off and we plough on, albeit a little awkwardly.
Without wishing to bore you with the mechanics of interview technique, it's hard to get a conversational beat going – or indeed to chase up answers that seem evasive or tangential to the actual question – when there are four other people there, eager to have their say, among them a man who appears to have travelled from France with the specific intention of not asking any questions, but simply impressing on Prince how many times he's seen him live, and an Italian journalist keen to know how the artist's latterday religious beliefs affected what he insists on referring to as his "Sex Issues".
The latter is actually a fair question: few artists in history have had musical Sex Issues on quite the scale that Prince did. Incest (Sister), references to rape (Lust U Always), a queasy description of his first sexual partner's vagina (Schoolyard): before becoming a Jehovah's Witness, Prince once considered this all fair game in his concerted effort to shock.
It would be intriguing to know where he draws the line now – among the covers he and Andy Allo recorded was an old song of his, I Love U in Me, which is hardly Sunday school fare, while a journalist invited to Paisley Park to hear his recent album Plectrumelectrum was startled to see Prince run from the room when a particularly spicy lyric he'd "forgotten about" blared from the speakers – but his answer is a little vague. "It just makes me think more in terms of detail.
Could I say things better, more succinctly, more truly? And wider, for example, if you want kids to come to your concerts. Now I've got older fans, they have families, so they want to bring their kids, so I think it's a pretty good move to take some of those songs out, so you can get a bigger audience, to experience the same thing."
No, he says, he never considered just changing the lyrics of a beloved but filthy old song like Head or Darling Nikki so that he could still perform it. "You want to hear it? It's on an album. I write so many songs that I don't even think about those songs any more. I don't get attached to it. Because if I did, I couldn't move on and there'd be no space for a new song like Stare. That's what you want to listen to."
The subject that really gets him going is his famous bete noir, the music industry. He's dallied with a number of record labels since his legendary 90s dispute with Warner Brothers, but he's still given to describing record business contracts as "slavery", protesting that the industry gives black artists a rough deal – "I think history speaks for itself. You know, U2 don't have a problem with their label. They love their record label" – and advising new artists not to sign anything.
"Larry King asked me once, didn't you need a record company to make it [in the music business]? But that has nothing to do with it. I was well known starting out, we had a great band and every time we played, we got better. We also had studio work, so the more we recorded the better we got. This is what you've got to do, and if you've got great folk around you and a good teacher, you're going to excel at it.
"You don't need a record company to turn you into anything. It wasn't like they were directing our flow whatsoever, you know. I had autonomous control from the very beginning to make my album."
He says there's no danger in modern music: "When was the last time you were scared by anyone? In the 70s, there was scary stuff then." He suggests that the blame for any malaise lies not merely with the record companies – "accountants and lawyers stepped in while producers were in the studio, they started looking for things that they thought would work, so dozens of rock bands come out every week and you can't even name them" – but also a lack of jazz-fusion bands. The latter, you have to say, seems a fairly unique interpretation of the situation.
"Well, I don't think people learn technique any more. There are no great jazz-fusion bands. I grew up seeing Weather Report, and I don't see anything remotely like that now. There's nothing to copy from, because you can't go and see a band like Weather Report. Al di Meola, the guitar player, he'd just stand in the centre of the stage, soloing, until everyone gives him a standing ovation. Those were the memories that I grew up with and that made me want to play."
He's keen to emphasise that it's an urge that's never left him. Last night, he says, he sat here alone, after everyone else had gone home, and played and sang for three hours straight. "I just couldn't stop," he says. He'd got "in the zone … like an out-of-body experience": it felt like he was sitting in the audience watching himself. "That's what you want. Transcendence. When that happens" – he shakes his head – "Oh, boy."
Still, it seems an oddly lonely image: sitting in an empty building in the middle of nowhere in the small hours. It makes me think of a heartbreaking interview he gave to Rolling Stone in the mid-80s, when he was clearly struggling to come to terms with the isolating effects of global superstardom.
He invited the writer back to his house and confided that his then-girlfriend had offered to show up while the journalist was there "to make it seem like you have friends come by", but Prince had declined because "that would be lying". I ask if there's anything he still misses from the years before he became one of the biggest stars in the world.
"No," he says firmly. "These days, I can get more done. I'm far more respected than I was before, when I say something with regard to changes in the music industry." And then he changes the subject to Jay-Z's streaming service Tidal, with which Prince has recently signed, and draws the interview to a close: "Are we good?"
Later that night, he's back on the stage again, playing one of the regular secret Paisley Park shows that locals pay $40 to attend, unaware of whether Prince will actually perform or not. I sit next to a mother and daughter who have turned up on three occasions: the only previous glimpse they got of Prince was spotting him riding a bicycle around the car park, which I suppose is a sight worth seeing in itself.
When he sits back at the piano and plays Raspberry Beret and Starfish and Coffee and Girls and Boys, they're beside themselves, and understandably so: he sounds magnificent. He plays covers of songs by of the Staples Singers and Chaka Khan, and a couple of funk jams with his band.
Then he invites the audience to come to the cinema and watch the new James Bond film with him, and vanishes before anyone can try take him up on the offer: presumably he's gone home, wherever that is.