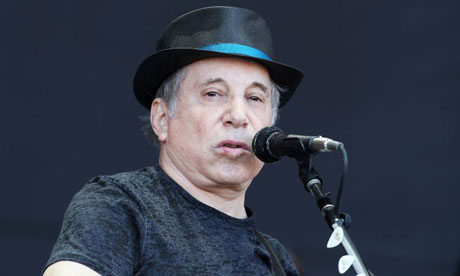 Paul Simon Plans Spring Tour, New Album
Dylan Aycock
23/ February 2016

Paul Simon will kick off an expansive North American tour following a set at the 2016 New Orleans Jazz Festival in April.

Along with the tour, Simon is expected to drop Stranger to Stranger, the follow up to 2011's So Beautiful Or So What, according to a Rolling Stone report. The tour, which includes stops in Nashville, Los Angeles and Toronto, will wrap up on June 30 at Forest Hills Stadium in New York. This will be the first time Simon's performed at the stadium since Simon & Garfunkel's 1970 hometown concert in support of Bridge Over Troubled Water.

Simon performed a new song earlier this month on American Public Media's A Prairie Home Companion.
http://americansongwriter.com/2016/02/paul-simon-plans-spring-tour-new-album/