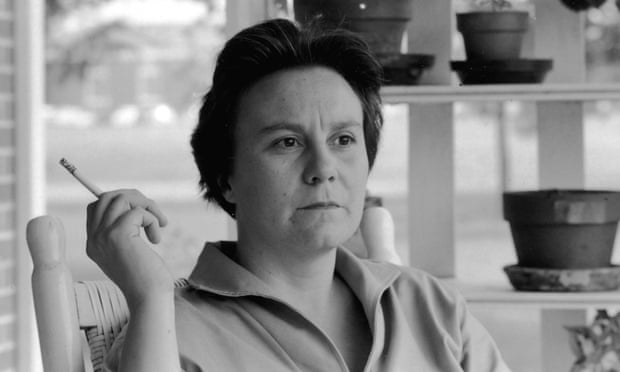 Harper Lee: author battled to reconcile racial justice with a racially unjust society
Writer's 1960 novel To Kill a Mockingbird – which won a Pulitzer prize – was originally a response to the Montgomery bus boycott four years earlier
Sarah Churchwell
Saturday 20 February 2016
In one of her final interviews, given in 1964, Harper Lee,
who has died at the age of 89
, explained: "I would like to leave some record of the kind of life that existed in a very small world. I hope to do this in several novels: to chronicle something that seems to be very quickly going down the drain. This is small-town middle-class southern life ... I believe that there is something universal in this little world, something decent to be said for it, and something to lament in its passing."
Lee never wrote several novels, of course. But one she did write, To Kill a Mockingbird, sold tens of millions of copies and regularly tops readers' lists of favourite books.
An instant critical and commercial triumph when it was published in 1960, Mockingbird won the Pulitzer prize and became a beloved film starring Gregory Peck as Atticus Finch, the white liberal lawyer who stands up to bigotry and insists that a black man should be treated as an equal citizen under the law, fighting the virulent racism of the Jim Crow south.
Told from the perspective of Atticus's nine-year-old daughter Scout, the novel is deeply ambivalent; a nostalgic portrait of small-town Alabama in the 1930s and an indictment of its cruelties and dishonesties.
Lee began it in response to the bus boycott up the road in Montgomery in 1956, which helped launch the civil rights movement. Fifty five years later, her novel has helped spread and reinforce the messages of racial and social justice that Atticus teaches his daughter.
The universality that Lee saw in the world she grew up in, and chose to return to – rejecting the blandishments of celebrity authorship – has been widely registered. But the question of its decency is more complicated.
Some have seen in the pages of Mockingbird hypocrisy, accommodationism, apology and justification for some of the racial attitudes the novel ostensibly decries. Lee sets her story squarely against racism, but she was raised in a profoundly racist society, and that is the world whose honour she set out to defend.
It was a tricky proposition, and its difficulties were made clear last year in the publication of Go Set a Watchman, an earlier version of To Kill a Mockingbird set during the fight over desegregation in the 1950s.
Told from the adult Scout's perspective, with flashbacks to her childhood in the 1930s, it shocked readers by depicting an Atticus who repudiated the moral sentiments of Mockingbird and defended segregationism. The pressure that readers and the media placed on Lee to replicate her success backfired.
She was never able to write another novel, and before long had refused to give any further interviews, famously telling journalists to go to hell. But perhaps it wasn't only being badgered that made Lee go to ground. The motto of Monroeville, Alabama, is "moving the past forward". Perhaps Lee felt she'd done as much as she could to reconcile her present beliefs with her society's past.
Watchman revealed that some of Lee's characters were on the wrong side of history. But Lee was on the right side, struggling to reconcile her belief in racial justice with the realities of a racially unjust society. What could be more profoundly American than that?
http://www.theguardian.com/books/2016/feb/20/harper-lee-author-battled-to-reconcile-racial-justice-with-a-racially-unjust-society
Harper Lee: an American novelist deserving of serious attention
Her contribution to American literature was a singleton, but the reclusive author managed to capture the zeitgeist twice
Elaine Showalter
Friday 19 February 2016

Harper Lee's To Kill a Mockingbird (1960) came out just ahead of the civil rights movement, anticipating its moral fervour and many of its important racial victories.

Based on the infamous Scottsboro case and a rape trial in her home town of Monroeville, Alabama, in the 1930s, and portraying her lawyer father as Atticus Finch, a saintly hero who opposes the racism of his white community even while he understands and forgives it, Mockingbird was an instant classic, winning the Pulitzer prize and selling millions of copies worldwide.

It's much less often recognised that Lee also anticipated the frustration and gender consciousness of the women's movement. When Mockingbird was published, women in Alabama could not even serve on juries, a huge irony in light of the novel's central trial scene of a black man accused of rape. When his young daugher, Scout, is indignant, Atticus Finch brushes it off with a joke: "I guess it's to protect our frail ladies from sordid cases like Tom's." Alabama finally granted women the right of jury service in 1966, among the last three states to do so.

Go Set a Watchman, an early draft of the book recovered by her attorney and published in 2015, showed Atticus more realistically as a white supremacist, shocking devoted readers of Mockingbird, but again uncannily in key with the national mood of angry disillusion over racial progress. In the context of the American rejection of racist symbolism, Atticus became the fictional equivalent of the Confederate flag. It was the right time to take him down, and Watchman too became a massive bestseller.

But Watchman also made gender injustice more central as well. Told from the point of view of a grown-up Scout, it emphasised the confinement of the feminine role, especially in the genteel white South. The "world of femininity" Scout notes, was a "world she despised". Lee had been a tomboy and a maverick herself, conspicuously ignoring conventions of feminine charm as an Alabama college student ("Everything about her hinted of masculinity," one classmate recalled); a law student (briefly); and an aspiring writer in New York. It's not surprising that the novel has been listed as one of the top books about lesbian growing-up.

Lee became reclusive and apparently stopped writing – or publishing – after 1960, much to the frustration of her admirers. It's always been easy for the elite to patronise her. Flannery O'Connor called Mockingbird a book for a child, and other novelists too have scorned it as sentimental YA (young adult) fiction. I would be astonished if any of the Republican presidential candidates had read the book or could comment on it.

But I think Lee was an important American novelist deserving of serious attention. Her contribution to American literature, like Julia Ward Howe's Battle Hymn of the Republic, or Margaret Mitchell's Gone With the Wind, was a singleton. But she managed to capture the zeitgeist twice, a remarkable achievement. Now that she has become part of literary history, she may finally get the critical justice she deserves.
http://www.theguardian.com/books/2016/feb/19/harper-lee-american-novelist-deserving-serious-attention