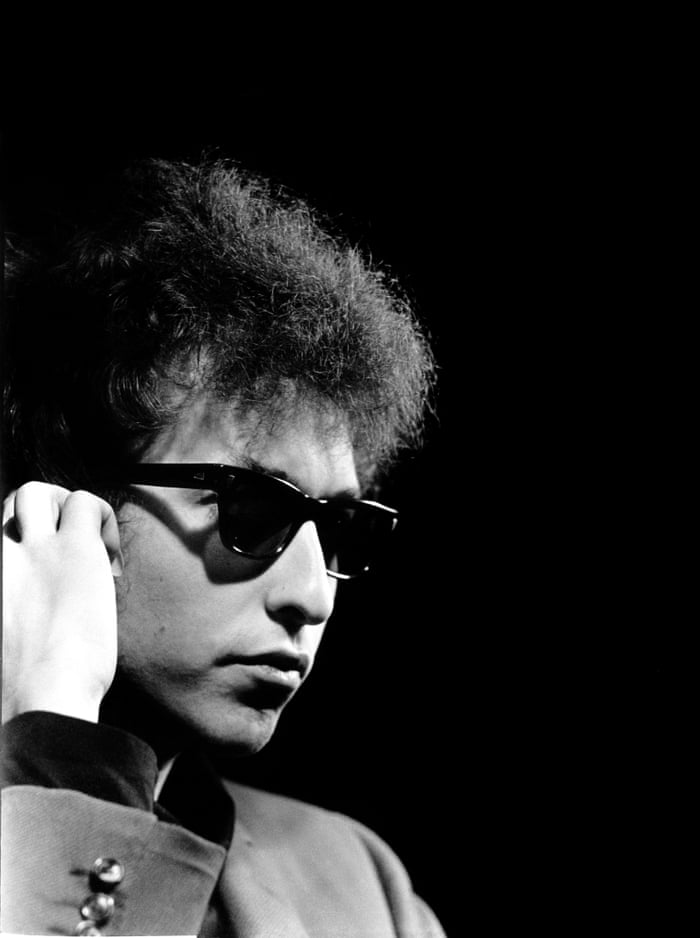 Bob Dylan, 1965 'Bob Dylan arrived at the Factory with Bob Neuwirth to negotiate with Andy, who wanted Dylan to star in one of his films. Dylan tensely agreed to a screen test, during which this shot was taken. Afterwards, Dylan picked up one of Andy's Elvis paintings – 'I'll take this, man' – and drove away with the painting tied to the car.'
Magic with mirrors: Billy Name's window into the world of Andy Warhol
In 1964, Andy Warhol's dingy Manhattan studio was transformed by Billy Name, a lighting designer who became the artist's live-in lover and photographer of the Factory's most darkly glamorous years. Glenn O'Brien, a former member of Warhol's circle, looks back at a relationship that yielded a treasure trove of pictures
Glenn O'Brien
The Observer
Sunday 9 November 2014
Andy Warhol met Billy Linich when he was a waiter at Serendipity 3, one of Andy's hangouts in his commercial artist days and a place where he had exhibited his work. A few years later the artist Ray Johnson, a key figure in the early pop art scene, took Billy to the Brooklyn Academy of Music to see a show and they ran into Andy there. After that Billy began hanging out with Andy at his house uptown and going to openings and movies with him. "I was sort of like Andy's boyfriend," Billy says.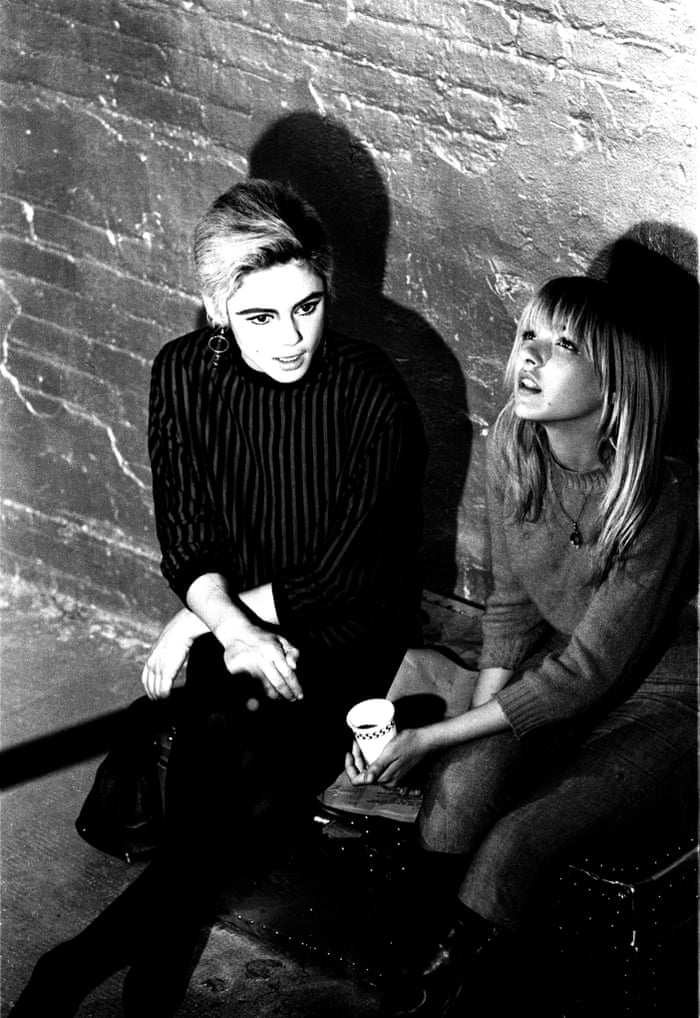 Edie Sedgwick and Bibbe Hansen filming Prison, 1965 'Bibbe met Andy at a restaurant with her father, pop artist Al Hansen. She told him about her time in jail and being a juvenile delinquent. Andy was so impressed he offered to make a movie based on her tales. Soon the 15-year-old found herself at the Factory filming with Edie Sedgwick.'
At the time, Billy had an apartment downtown that he shared with Ondine, who became one of the first leading men in Andy's films, and with the dancer Freddie Herko. One day, Ondine gave Billy some amphetamine. "All of a sudden I had energy to get up off the floor and start doing things," he says. One of the first things Billy did was redecorate the apartment as an art work, turning the whole thing silver with aluminium foil and spray paint. "I even painted the silverware silver."
Andy Warhol with self-portrait, 1967 (detail). Photograph: Billy Name
Ray took Andy to Billy's apartment for a haircut. By then, Billy was the lighting designer for the Judson Dance company. Billy had regular haircutting parties at his apartment (his father was a barber by trade), where he would do whoever came for free. Billy recalls: "Andy saw how spectacularly brilliant the place looked and he said, 'Oh Billy, I just got a new loft space. Would you come and do this to my new loft?'"
Billy checked out the former hat factory at 231 East 47th Street; down the street from the UN, it was a totally non-art neighbourhood – and, in January 1964, he transformed the artist's dark and dingy new quarters. As he had done downtown, he hung Reynolds aluminium foil on the walls, and, where he didn't hang it, he sprayed everything silver with Krylon spray paint.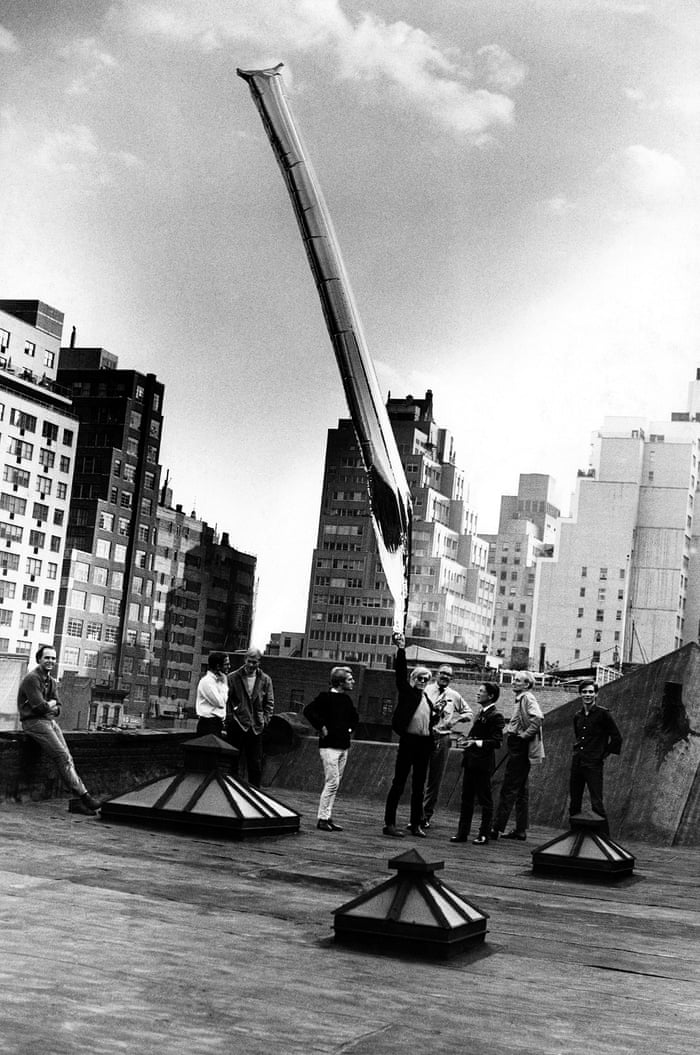 Andy Warhol with silver balloon sculpture, the Factory, 1964
'Andy, Gerard Malanga and onlookers release the silver 'cloud' from the Factory rooftop on 47th
Street. Factory regulars would occasionally sneak up there to smoke cannabis but on this day Andy released a floating work of art to the sky.'
"It was like constructing this environment – for me the whole place was a sculpture," Billy says. "And each time I added a piece to it was like adding another gem to the collection. I always did a maximal job."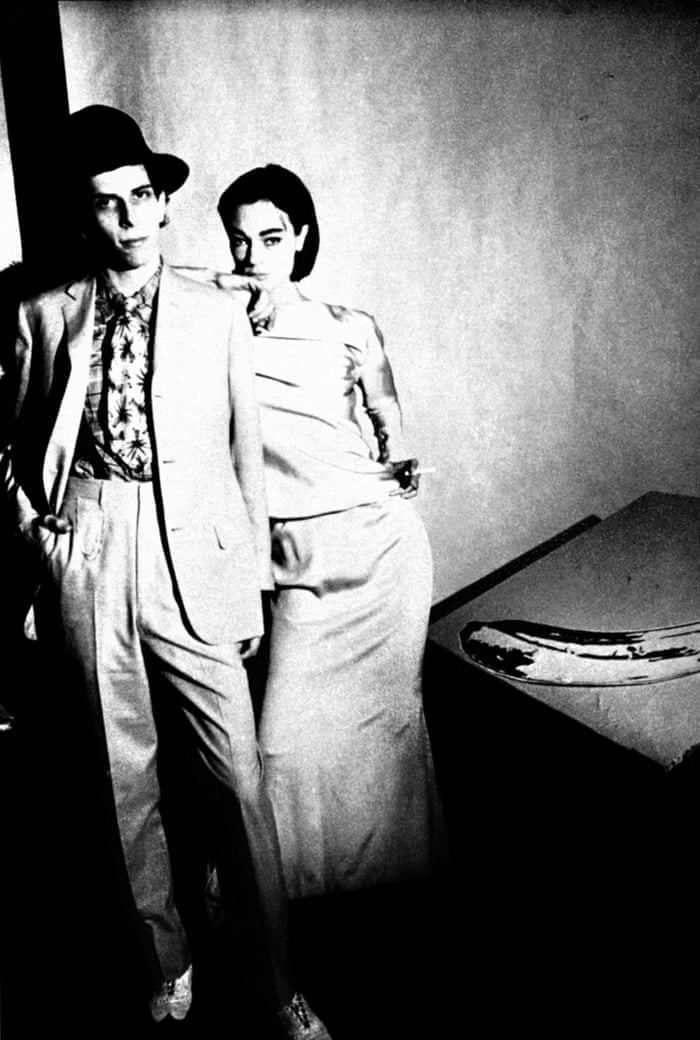 Stephen Shore and Ivy Nicholson, 1966
'The quiet, shy teenage Stephen Shore, discreetly taking his photos at the Factory after school, alongside the glamorous model Ivy Nicholson who had recently arrived in New York from Europe… I remember Stephen didn't like this photo because he thought he looked like a gangster.'
The only things that came close to conveying the look of the Factory, aside from the movies, were Billy's photographs - Andy Warhol
Creating the Factory was a big job, so Billy asked Andy if it would be OK if he moved into the place. He did, and he stayed for years. Billy, who had been Andy's sometimes lover and walker, became his principal architect and decorator, as well as his secretary, his archivist, his studio manager, his security man, night watchman and bouncer, his casting director, his handyman, his photographer, his electrician and his magician. Billy was the one Andy counted on. By 1966, he'd changed his surname from Linich to Name, feeling that Billy Name sounded more like a "Warhol Factory character". "It was a superstar-type name," he says.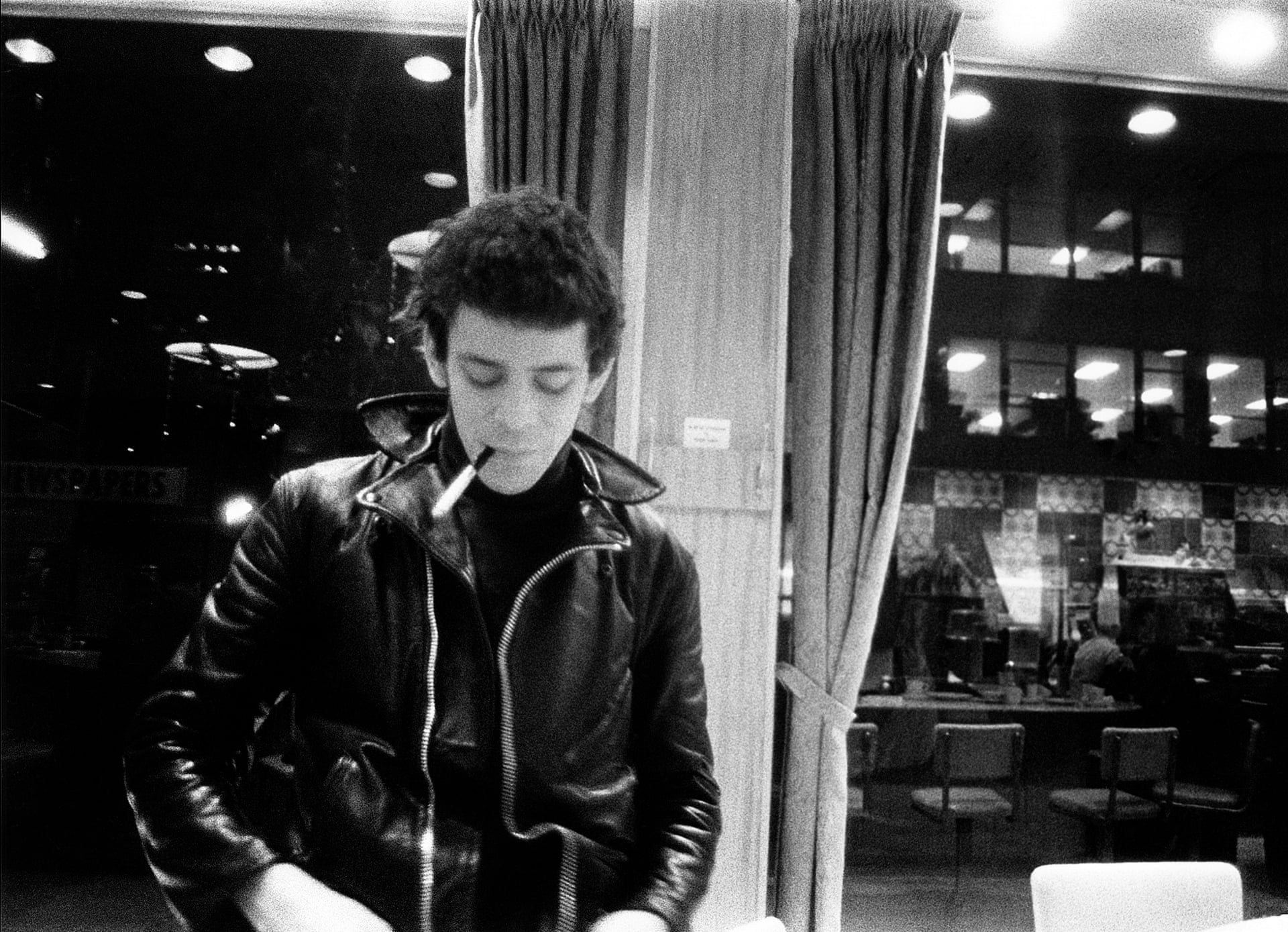 Lou Reed at the luncheonette on the corner of 47th Street and 3rd Avenue, 1967
'Lou and I had a special kind of connection, almost like we knew what the other was thinking and could communicate with our thoughts rather than words.'
That same silverness that he brought to the Factory's interior comes through in Billy's black and white pictures, no matter how they're printed. Even when they have the strong black and white contrast that looks like a Xerox, they have that reflective, mirror quality. They are optically true.
Andy wrote in his 1980 memoir POPism: "Billy loved reflecting surfaces – he'd prop broken bits of mirror here and there and paste little sections of them on to everything… the mirrors weren't just decoration. They got used a lot by everybody priming for parties. Billy especially spent a lot of time looking at himself. He positioned the mirrors so he could see his face and body from every angle. He had a dancer's strut that he liked to check in motion.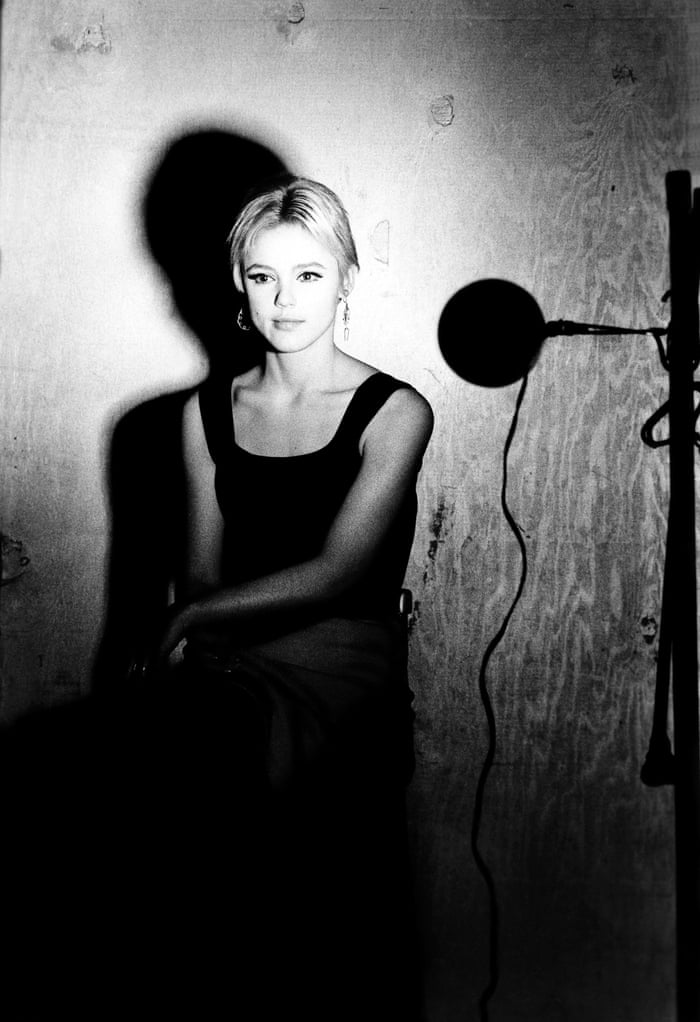 Edie Sedgwick during the filming of one of her screen tests, 1965
'The Factory lights would be turned down, the harsh spotlight fixed on Edie's perfect features. Andy turns on his 16mm Bolex movie camera and walks away for the duration of a single roll of silent film, nearly three minutes.'
For Billy, the camera was all about making magic with mirrors. He recalls: "[Warhol] had been carrying around a Honeywell Pentax 35mm SLR but, when he got the movie camera, he handed me the Pentax and said: 'Billy, you do the photography now because I'm going to do movies.'"
As the Factory photographer, Billy was also the set decorator and casting director. He created photos as magic tableaux vivants that established the superstars as much as the films did. Andy later writes in POPism: "The only things that ever came close to conveying the look and feel of the Factory then, aside from the movies we shot there, were the still photographs Billy took."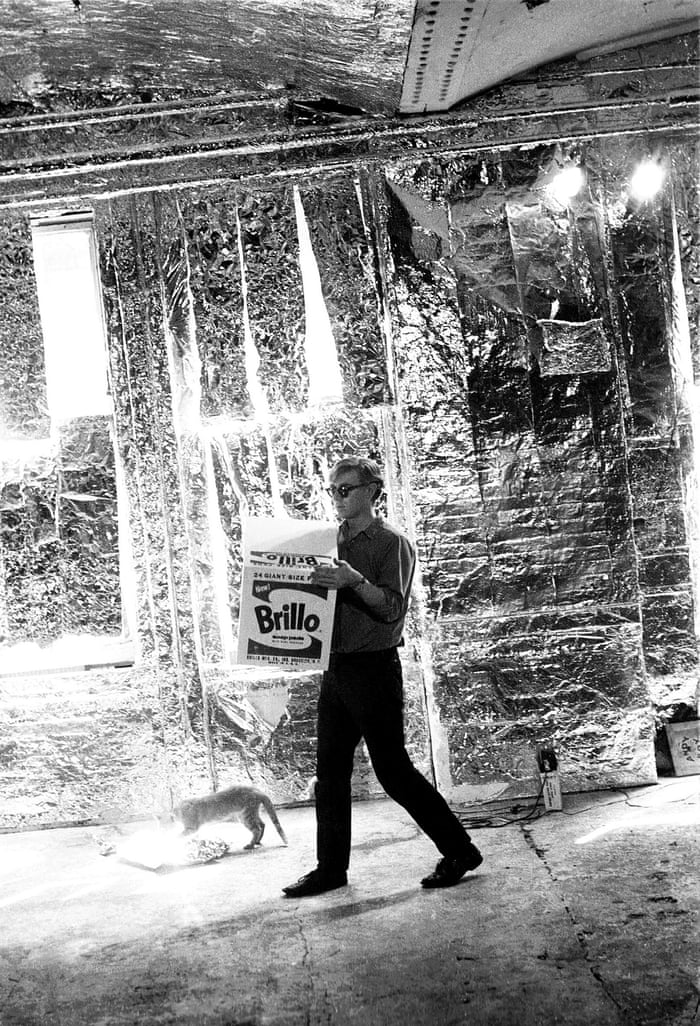 Andy Warhol with Brillo Box sculpture and Ruby the cat, 1964'Andy carrying a freshly painted Brillo box into the Factory, the silver foil reflecting the dancing light that pours in from the windows. Ruby would walk all over Andy's paintings, so I had to find a new home for her; she ended up in an orphanage in the North Carolina countryside.'
The Factory was Andy's studio, but it was also the centre of the scene. Everyone thought it was people hanging around Andy; he thought he was hanging around them. But Billy managed it all, kept it all under control. The actress and writer Mary Woronov, who starred in many Factory films, has called Billy "protector of the chaos". In POPism, Andy writes: "Billy was different from all the other people on speed because he had a manner that inspired confidence: he was quiet, things were always very proper with him, and you felt like you could trust him to keep everything in line, including all his strange friends. He had this way of getting rid of people immediately if they didn't belong. If Billy said 'Can I help you?' in a certain way, people would start to actually back out."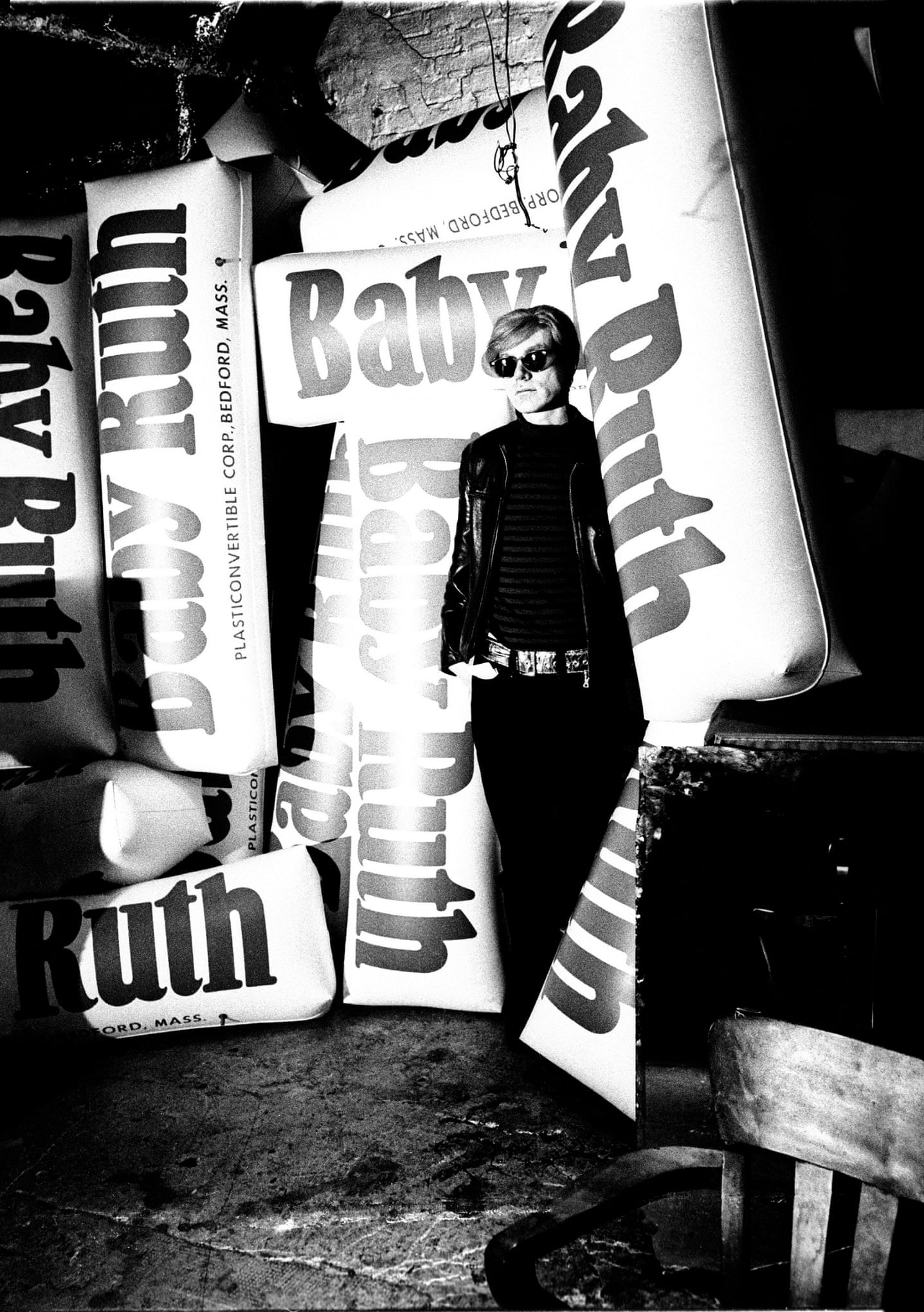 Andy Warhol with giant inflatable Baby Ruth bars, 1966
Billy recalls: "It was my duty to be Andy's arms and legs. I was usually so synchronised with him that he didn't have to tell me what he needed, but I was aware that if he was working with someone who wasn't in tune with him, he'd say, 'Oh, no, no, no' and tell them precisely what to do."
Billy ran the Factory, doing what needed to be done, until 1968, when Andy moved to new quarters at 33 Union Square West, a clean, smart space. There wasn't much room to paint, but Andy had declared he had given up painting. This was more like the offices of a film studio, and where Billy had run things uptown, here the new director of Warhol's films, Paul Morrissey, and Fred Hughes, who was Andy's social secretary and art agent, were ascendant. Billy had a darkroom in the back where he spent more and more time, the sole holdover from the silver Factory. This is the place where Andy was shot – where, wounded and bleeding, he told Billy to stop laughing because it was making him laugh and it hurt. Until he realised Billy was crying. Andy survived, but it changed everything.
The silver Factory was glamorous in the extreme. The dark centre of the world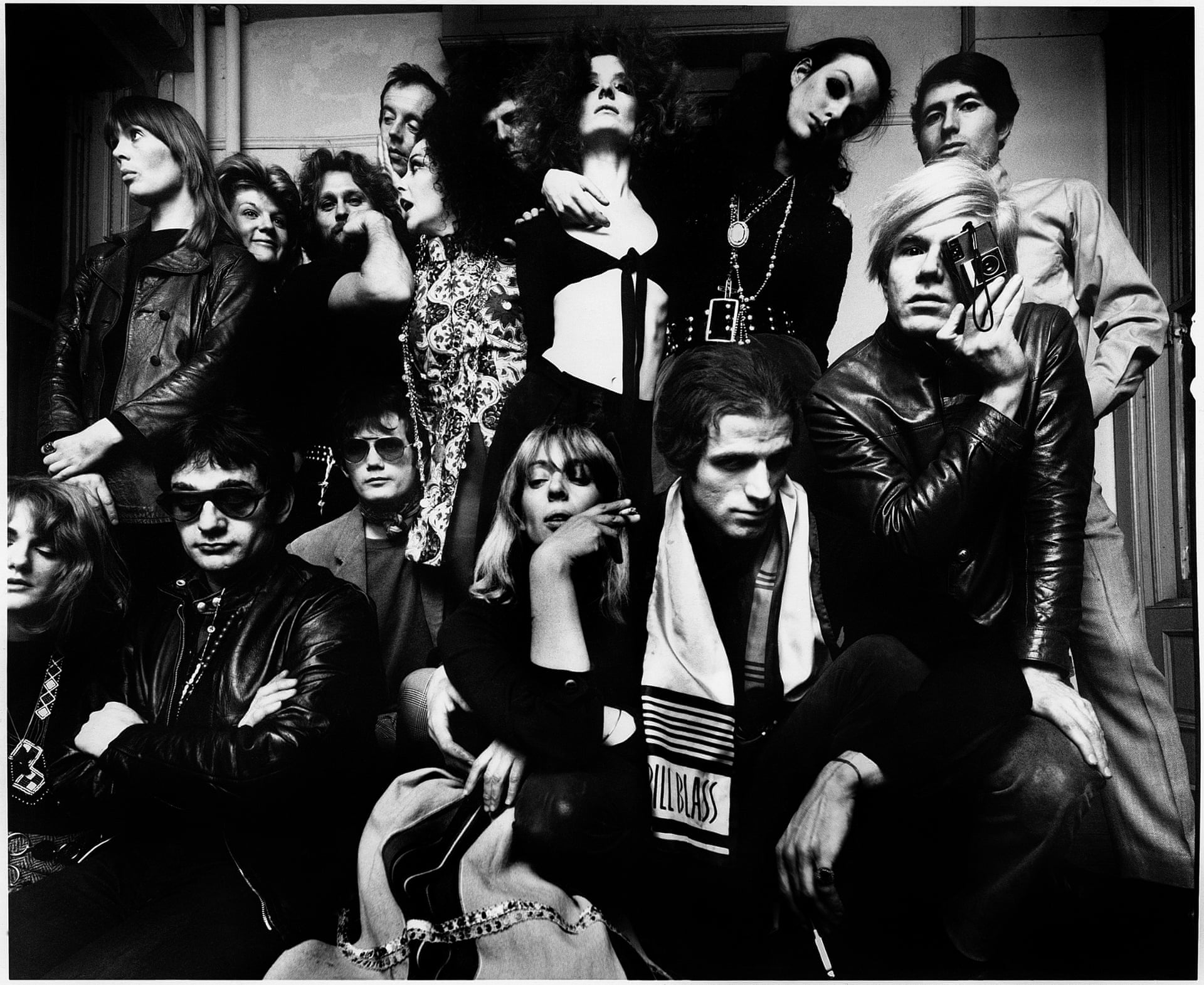 Factory group shot, 1968'This is one of the many "family photos" taken at the Factory. The people hanging around were always creative and photogenic characters. Clockwise from Andy: me [Name], Tiger Morse, Tom Baker, Ondine, Ingrid Superstar, Nico, Brigid Berlin, Louis Waldon, Taylor Mead, Ultra Violet, Paul Morrissey, Viva and Susan Bottomly.'
I guess I found my future through Billy Name's eye. I saw his pictures of the Warhol Factory when I was in college and thought, "Oh that's the place to get to. Everyone is so beautiful and it looks brilliant and complicated – art, music, film, but most of all a kind of wild life." It looked like the future as I imagined it.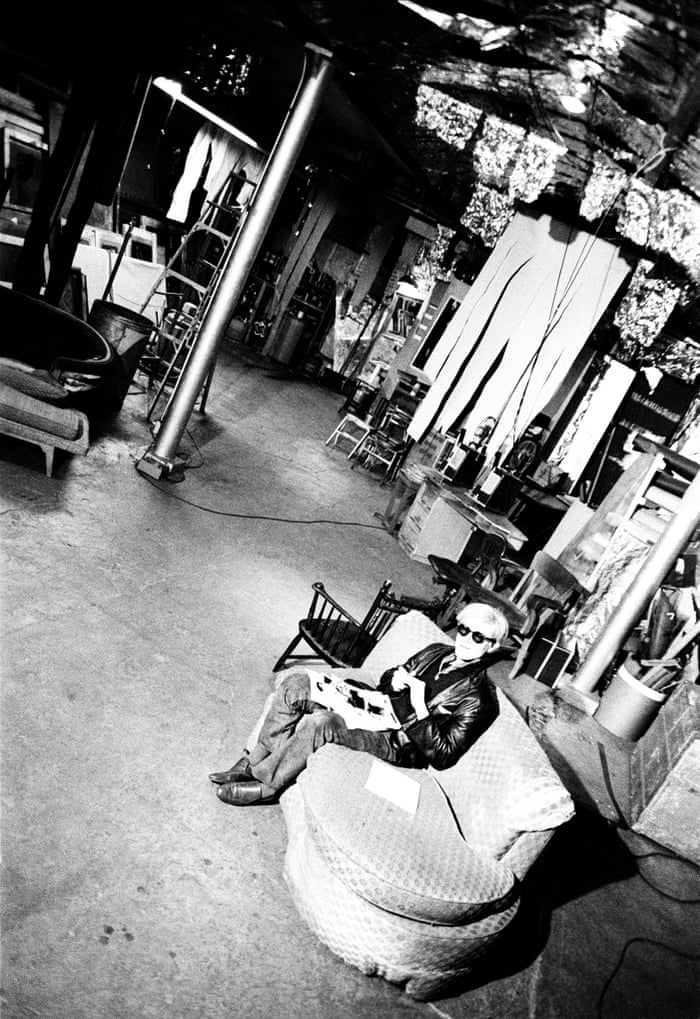 Andy Warhol on the couch at the Factory, 1967
I was obsessed with the flowers book, a phone book-sized hunk of photos, by Billy and Stephen Shore. There was something about Billy's pictures that was particularly magical. Black and white and silver all over. The silver Factory was glamorous in the extreme. The dark centre of the world.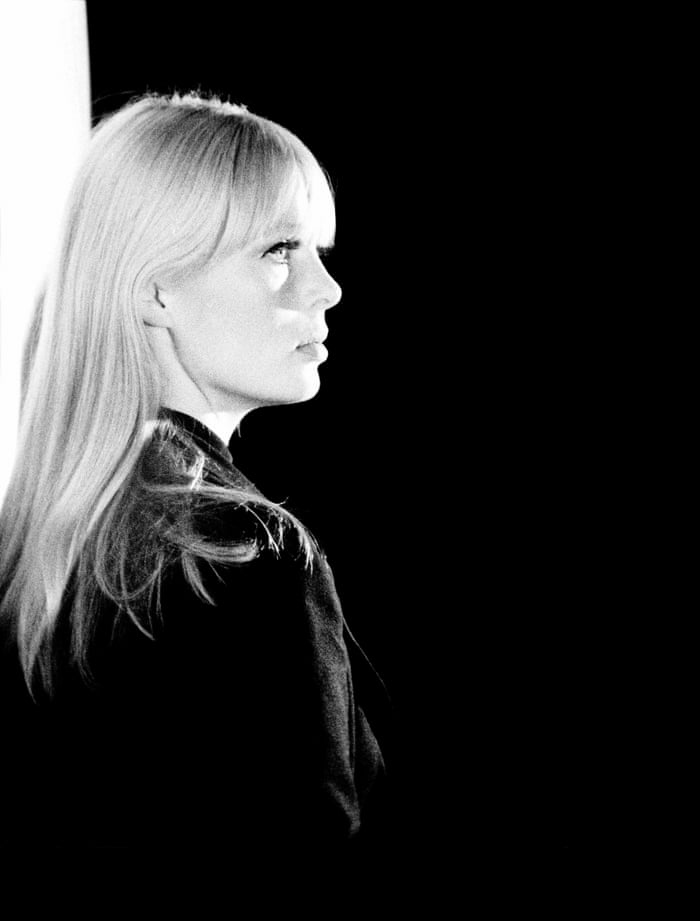 Nico, 1967
'Nico caught in the spotlight, Andy quietly behind her in the dark.'
By the time I got to the Factory, Andy had moved into the new, less industrial space. It was more like a prototype of the rich person's loft. Andy had moved on. Billy had gone into his darkroom and not come out for a year and a half, seeing no one but Lou Reed and Ondine, and only venturing out for food at night. He was like a ghost, haunting the place. And then, one day soon after I arrived, he was gone. The door was open. His silver-painted trunk was still there, filled with photos and astrology books and charts and some prints stamped © Factory Foto.
I think of Billy (as I do of Ray Johnson) as being Andy's equal – the great unsung artist and behind-the-scenes magician of the scene. It's almost that Billy and Ray refused everything that Andy accepted. Billy was the negative Andy was peeled from. It was as if Billy gifted his vision and great gifts to Warhol out of something like pure love. Andy sold it; Billy gave it away.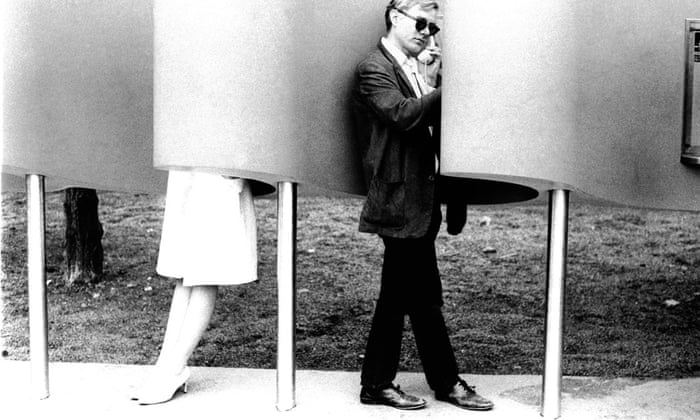 Andy Warhol on a payphone at the 1964 World's Fair
'Andy spent an afternoon with me and art dealer Ivan Karp at the World's Fair in Queens, New York. Here, he takes a break from exploring to make a phone call on the uniquely designed Bell telephone booths.'
When Billy left the Factory for good in 1970, he left a note on the door of the darkroom. "Andy, I am not here any more but I am fine. Love, Billy."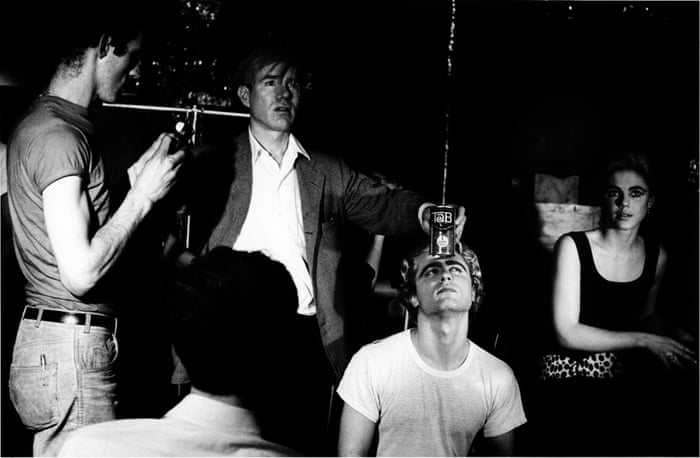 Billy Name, Andy Warhol, Gerard Malanga and Edie Sedgwick during the tech set-up for Vinyl, 1965
Now Andy is not here any more. Except in these pictures. He lives in our heads and in the work, and we can conjure him from these pictures. He never looked better than he did in these silver pictures, surrounded by all the beauties, shining like a full moon in their reflected light.
Billy Name: The Silver Age: Black and White Photographs from Andy Warhol's Factory is published by Reel Art Press (£60).
http://www.theguardian.com/artanddesign/2014/nov/09/magic-with-mirrors-andy-warhol-pictures-billy-name-silver-age
http://www.theguardian.com/artanddesign/gallery/2014/nov/09/andy-warhol-nico-beyond-billy-names-factory-photographs